Raise capital with confidence
Where leading emerging growth companies and fund managers come to access capital, partners, and dealflow, and connect to a global network.
Trusted by
Our international clientele includes leading emerging growth companies, governments, universities, incubators, accelerators and advisory firms.
Access 32,000+
Leading Venture Investors
from Australia, NZ, ASEAN and UK
For 13 years, we've successfully helped emerging growth companies unlock their growth potential, raise capital effectively and in significantly less time, and find the right partners for their business. As a founder-led company, we understand your challenges and have built a powerful solution for your current and future capital raising requirements.
Exposure to Investors
Access an ecosystem of 32,000+ investors waiting to discover you through our distribution channels, our world-class events, and through the use of our capital raising software, CRIISP™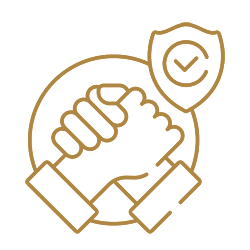 Trusted Brand
13-year track record of connecting capital with startups, scaleups, pre-IPO, IPO and small cap listed companies
CRIISP™ Software
An end-to-end capital raising management solution with intuitive tools and analytics, making each step of the process simpler, easier, and more efficient
Industry Leading Education & Support
Up-to-date Education and Active Support
Raise Smarter, with CRIISP™ by Wholesale Investor
Spend less time fundraising and more time building your business.
CRIISP™ is your end-to-end capital raising solution that combines powerful tools and intelligent analytics with an engaged investor ecosystem.
Investor Tracking
Track engagement with your deal room and follow up with investor leads
Instant Messaging
Engage directly with potential investors by live message and Q&A's
Transaction Ready
Accept investment application forms, Issue, track and store share certificates for successful investments
Simplified & Secured
A simplified and secure deal room structure for documentation
Collaborative
Add collaborators to assist you in the setup. Multi-party digital signatures
Backed by World-Class Shareholders
Wholesale Investor's Shareholders include LSE Listed Investment Bank Investec, BMYG, INP Capital and a range of private investors with backgrounds from Venture Capital, Angel Investment, Private Equity, Funds Management and Wealth Management.
Successful Clients
Our successful track record comes from the unique ecosystem we have built, a community that continuously supports and educates startups, scale-ups, and listed companies
Exits via IPO, Merges or Acquisitions
Opportunities with 10x returns
Featured in
You would have seen our clients regularly featured in media such as: